5 Tips to Keep Your Garage Door Secure and Thieves Out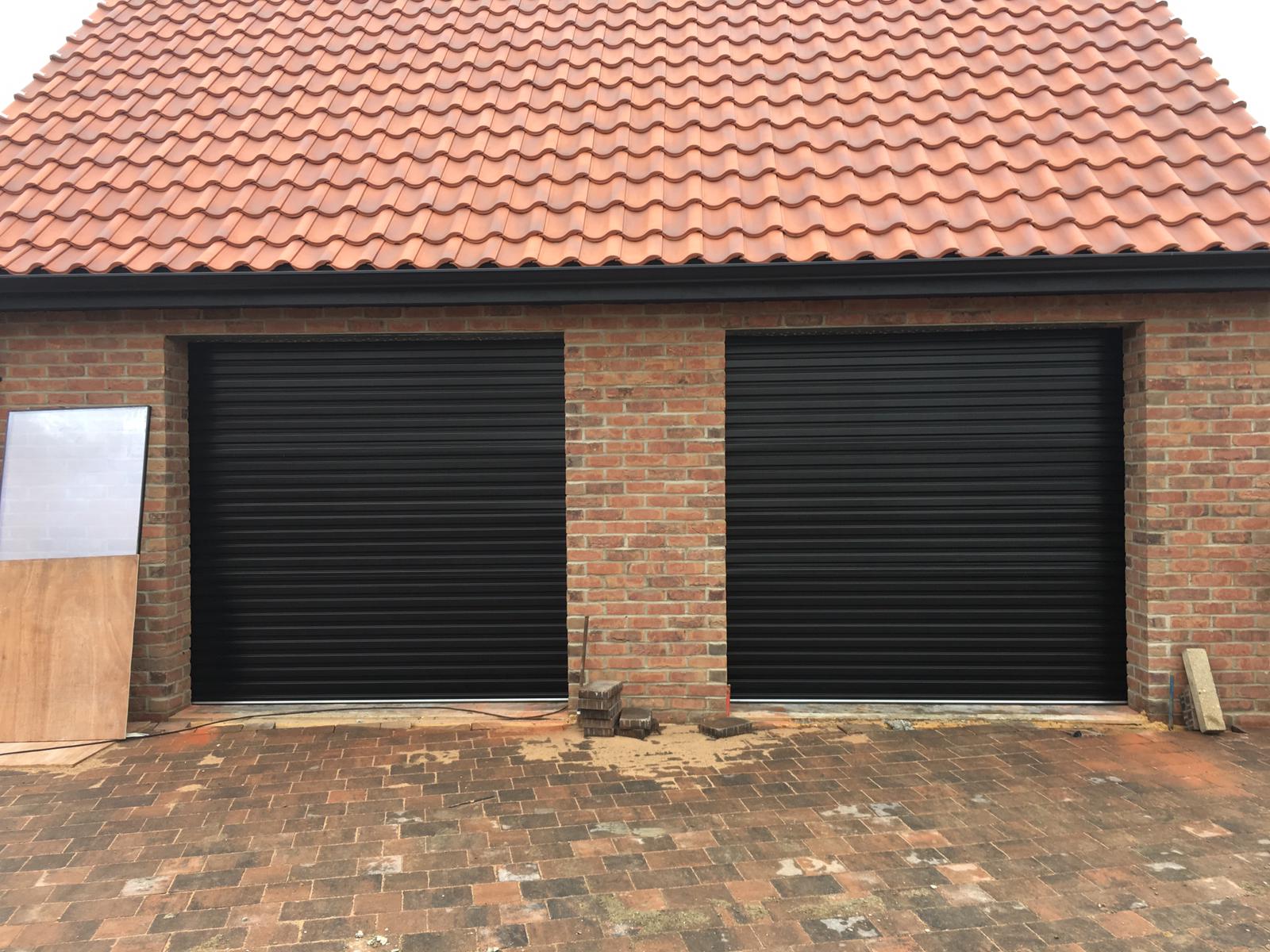 One of the best ways to keep your home secure is through the use of high quality garage door security. Securing your garage door involves several factors: from choosing the right kind of door to installing motion sensors and alarms. Therefore, here are five ways you can upgrade your security in order to keep thieves from gaining access.
Choose a Secure Garage Door
The first factor you should consider when improving your garage door security is the garage door itself. Is it made from a material that is strong and resilient, like steel or insulated aluminium? You should also check the quality of your locks. If feasible, a remote-controlled locking system may give you a higher level of security than before. By securing your garage door you are removing one of the most obvious points of entry for any would-be thieves.
Add Motion Sensor Lighting
To further increase your garage door security you should consider setting up motion sensor lights outside your home. Once the motion sensor detects movement the system will flood the area with light. This should deter potential thieves by removing their cover of darkness. Infrared sensors are the most common form of motion detector, but there are others such as photoelectric and microwave. Explore your options and choose the one that best suits your home.
Install An Alarm
Should motion sensor lighting fail to deter thieves, then having an effective alarm system in place is the next step in garage door security. Your alarm system should cover every entry point in the home, including the garage door. The most viable alarm systems are those that allow you to monitor your property and send alerts to your mobile devices should an incident arise.
Use Garage Shield
To further strengthen your garage door security installing a garage shield is highly recommended. Many thieves can enter through your garage door by simply wedging the top panel open and using a tool such as a coat hanger to pull the emergency release cord within. A garage shield is a small device made from recycled plastic that encloses the garage's opening mechanism, preventing thieves from reaching the release cord.
Secure Your Front Door
While focusing on garage door security is important, do not forget to check the security of your front door as well. Just as with the garage door, check the strength and resilience of your front door as well as how effective the locking mechanism is. You may be able to upgrade both front and garage doors at the same time, with designs that complement each other in both looks and overall security.
How Eastern Garage Doors Can Help
At Eastern Garage Doors we offer a wide selection of secure and bespoke garage doors to clients throughout the local area. Whether you are looking for a new garage door that will upgrade the security of your home or a selection of external front doors we can provide exactly what you need for your home. To find out more or ask for a free no-obligation quote contact us online or via phone today.
5 Tips to Keep Your Garage Door Secure and Thieves Out
With spring fast approaching, now is the perfect time to embark on some routine maintenance of your wooden garage doors. Garage door maintenance is often neglected but spending some time in early spring inspecting and repairing where necessary will keep your door functioning well for years to come. Here are some tips on proper garage door maintenance for the coming season.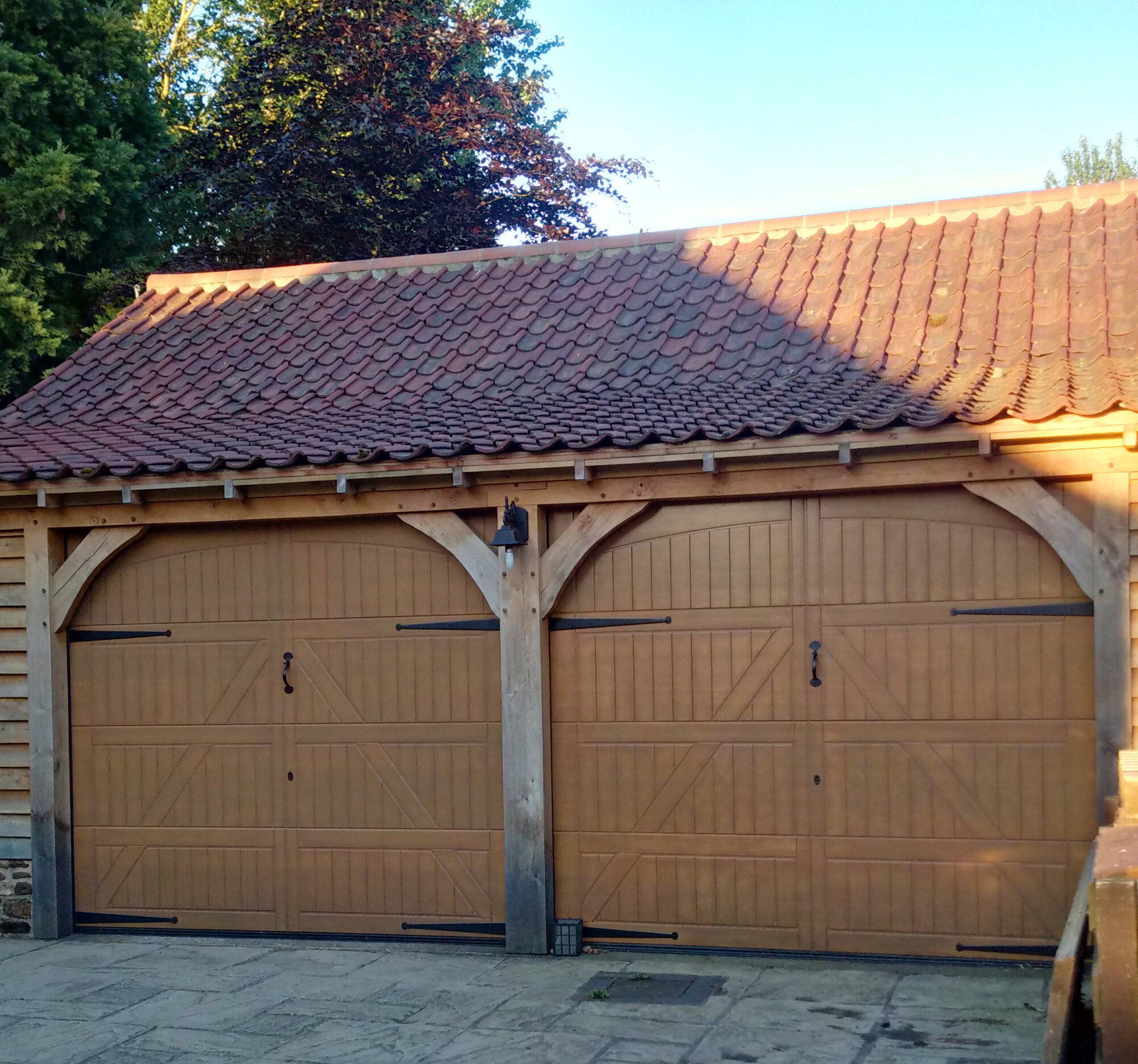 Observe Your Door in Motion
Take some time to observe your wooden garage doors opening and closing. Do they open smoothly or is there a jerkiness to their motion? Are they quiet or do you hear scraping noises as they move? If your doors are not opening smoothly and quietly then check the system, including springs, cables and pulleys, to make sure that they are all clean and symmetrical.
Clean and Clear the Tracks
In order to easily open your garage door, the tracks need to be clean and free of any blockages such as debris. Use a level to determine if the tracks are perfectly even. Any bends or damage can put stress on your doors, so either call in a professional to fix it or consider purchasing a replacement.
Check For Loose Hardware
There are many moving parts that make up the opening mechanism for your wooden garage doors. Over time these parts can loosen, which poses a risk to how well your doors operate. Using screwdrivers and an adjustable wrench, make sure to tighten any loose screws and bolts holding your brackets and fasteners in place.
Inspect the Rollers
Over time your garage door rollers will become chipped or loose, making your doors harder to open. Replace any damaged rollers you find by removing them from the brackets and inserting a new one. Keep in mind that you should not remove the bottom rollers as these are attached to the garage lift cables. If you need to replace these, always call a professional.
Check Pulleys and Cables
Your lift cables and pulleys help lift the wooden garage doors, and if these become damaged the doors will be harder to open. Inspect the cables attached to the bottom roller brackets as well as any cables or springs in the pulley system overhead. If any loose parts or fraying is detected, do not try to fix it yourself, but call in a professional instead.
Clean and Lubricate Moving Parts
Use a lubricant spray such as lithium grease on rollers, brackets and tracks and other moving parts. This will help reduce stress and improve their lifespan. If any parts become stiff and hard to move, apply a penetrating solution like WD-40 to loosen them.
Test Garage Door Balance
If your wooden garage doors are off-balance then they will force your opener to work harder, leading to possible early failure. To test the balance, disconnect the door from the opener via the safety cord and manually lift it to halfway. If you let go and the door remains in place then it is well balanced. If it slides up or down you will need to contact a professional to rebalance it.
Test Auto Reverse Features
All modern garage doors have a safety feature that stops them from closing when an object is detected. Test the pressure sensor by placing an object such as a board under the door as it closes. If the door does not reverse when it touches the board then consult a professional. Afterwards, test the door's photoelectric sensors by waving a broom handle in front of them. If this movement does not trigger a reversal, check there is nothing blocking the cameras. If the problem persists, call a professional.
Check the Weatherstripping
Weatherstripping is necessary for keeping your garage doors insulated throughout the year. Check the bottom and sides of the doors to see if the stripping is clean and in good condition. If it has become worn down, replace it by removing any nails to disconnect the old weatherstripping and put in a new one. You can purchase weatherstripping from any hardware store.
Repaint Your Wooden Garage Doors
Once you have checked that your door is functioning perfectly, check the condition of the door itself. Check for any warping or water damage as well as chipped or peeling paint. If you find any remove the paint, sand the door and repaint it.
Eastern Garage Doors
At Eastern Garage Doors we have a range of products and services that will provide you with the perfect garage door for your home. To find out more about our bespoke wooden garage doors visit us online or contact our friendly team via phone today.
A Guide to Garage Door Maintenance in The Spring
It is common for many places to have a garage that houses cars, tools or otherwise acts as a storage area. But your garage can be used for much more than just storing away unused items. You could convert your garage into an office space for working from home. Or use the space to create a garage gym for working out at home. There are many different options for garage space utilisation to consider if you want to make the most of your space. Therefore, here are some lockdown garage conversion ideas to turn your garage into an office, gym, garden room or anything you like.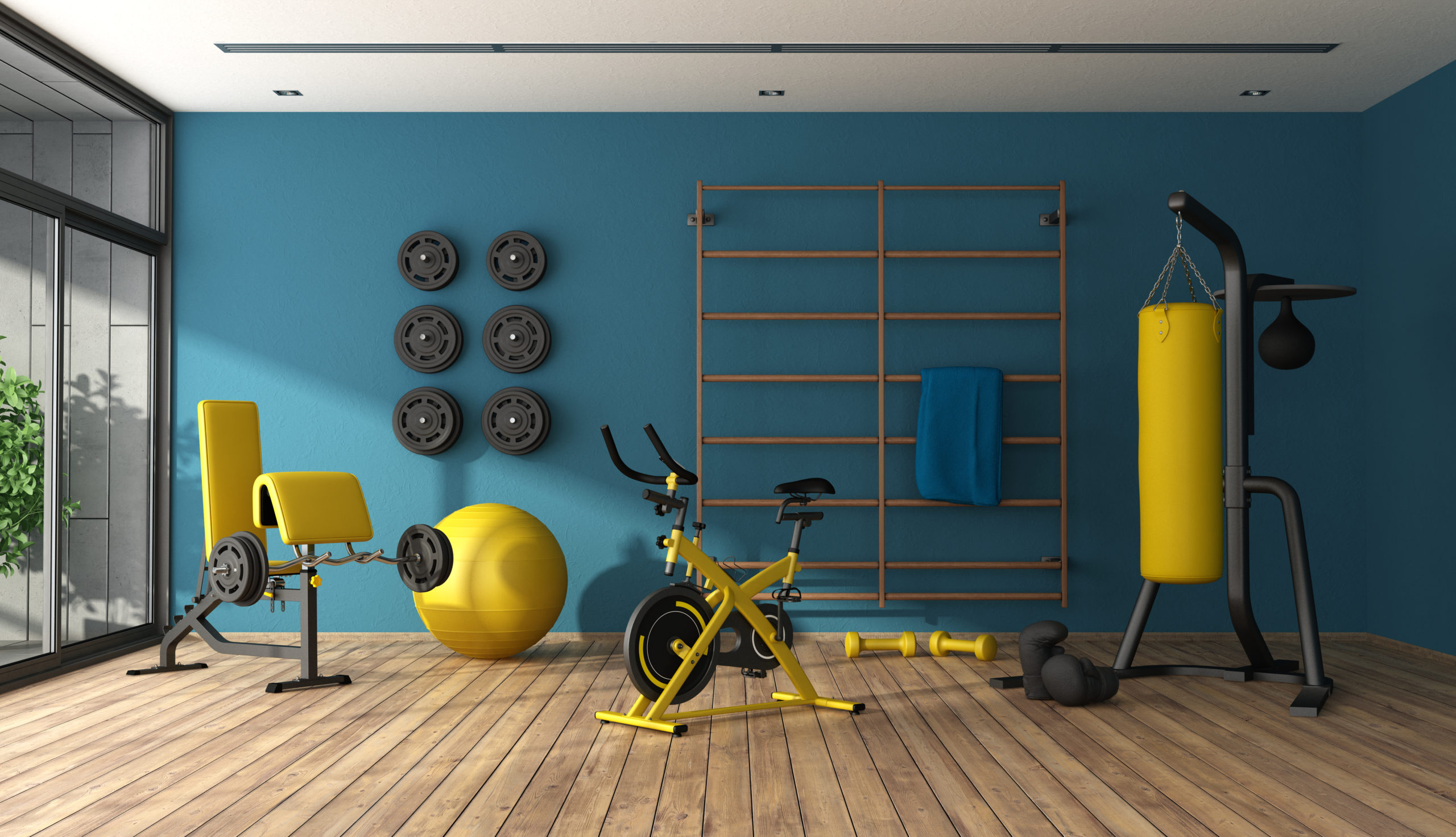 Turning Your Garage Into An Office
The first thing to consider when turning your garage into an office is how suitable it is as a living space. If your garage is bare concrete then the right flooring, walls and insulation should be checked out as well as windows for ventilation. Consider the style and aesthetics you want for your office and furnish it accordingly with suitable furniture and décor. Remember to supplement natural light from the windows with adequate artificial light. Consider investing in an insulated garage door to make sure you save on heating costs, protect the content and also have the opportunity to convert back into a garage if and when the time is right.
Making A Garage Gym At Home
Having a garage gym will allow you to work out at home at any time without costly gym memberships. Once you have cleaned out your garage space you can start the process by putting in flooring such as gym cushions. Next, bring in the workout equipment you need: dumbbells, benches, rowing machines and so on. Make sure the gym and entrance provide both good ventilation, privacy and security access. Side hinged or sectional garage doors are some recommended varieties. Finally, bring in any entertainment equipment such as TV or music players to complete your home gym experience.
Other Garage Space Utilisation Ideas
Here are some other lockdown garage conversion ideas for your home:
Turn it into a well-lit and spacious study area.
Create a calm and well-stocked working studio for creative projects.
Make a playroom for children with plenty of space for toys.
Turn it into an entertainment and media room with TV and sofa setup.
Convert it into an annex for any visitors or guests.
Create an extra living room for other members of your family.
Transform it into a spacious modern kitchen area.
Create a utility room or laundry area.
Create a garden room for your plants, or perhaps combine it into a garden bar area.
Using Eastern Garage Doors For Lockdown Garage Conversions
At Eastern Garage Doors we provide top quality service on alterations and conversions of garages and doors so you can make the most use of your space. We also provide insulation, flooring and furniture supplies to create the space you need. To find out more visit our garage conversion page. At Eastern Garage Doors we provide a wide range of services for garages, carports, front doors and more. To speak with our friendly and professional team contact us online for a free online survey and no obligation quote today.
Ideas For Converting Your Garage Into an Office or Gym
Unfortunately, Christmas is a time of increased break-ins as thieves go looking for presents to steal. Although most people take the correct precautions to protect their front and back doors, garages are sometimes overlooked and present an easy way in. We've put together some of the steps you can take to keep your garage – and by extension, your home – safe and secure over Christmas.
Keep the remote hidden
If you have an electric door, keep the remote in a safe place. These doors are becoming more and more common in the UK, and it's tempting to keep the remote in your car for convenience. However, this makes it easier for thieves steal it and gain access to your garage. It's best to get into the habit of bringing your garage door opener into the house with you, then keeping it somewhere safe inside. If you absolutely have to leave it in your car, keep it in the glove box so it's harder for thieves to access.
Cover up any windows
If there are windows that look into your garage, cover them up to avoid any potential thieves from getting a look at what's stored inside. Garages with uncovered windows are more likely to be broken in to, and the risk is even greater if you have tools and other valuables kept in there.
Keep it shut
This might sound like the most obvious advice, but it's pretty normal for people to leave their garage door open for long periods of time while they're at home. Although you might be okay leaving it open and going back and forth from the garden while working on a DIY project, you never know who could be taking notice of the expensive tools and equipment that you keep in the garage. Keeping the door shut if you're going to be round in the garden for a while is your best bet for extra security.
Keep the entry door locked
If your garage is attached to your house, the door between the two should be just as secure as your front and back doors. If any intruders do somehow make their way into your garage, you want to stop them from getting any further into your home with a securely locked door.
Use a secure door from Eastern Garage Doors
One of the most important factors in keeping your garage safe is a sturdy, secure garage door. You can find plenty of different doors in our range that includes options such as sectional, roller, remote-controlled and many more.
Every single one of these doors is secure as standard, but they can be tailored to your needs for further security, for example with the addition of automation.
Why not improve your home security as part of your garage winter maintenance? Get in touch with us today for a free garage door quote.
How to keep your garage safe and secure this Christmas
When you arrive at home or look out into your garden, your garage is probably one of the first things you see. So it's important that it looks smart and catches the eye for the right reasons. Perfect for period or traditional homes, wooden garage doors can also bring classic style to a modern property.
At Eastern Garage Doors, we supply and install a wide range of wooden garage doors, but what are the benefits of choosing a timber design?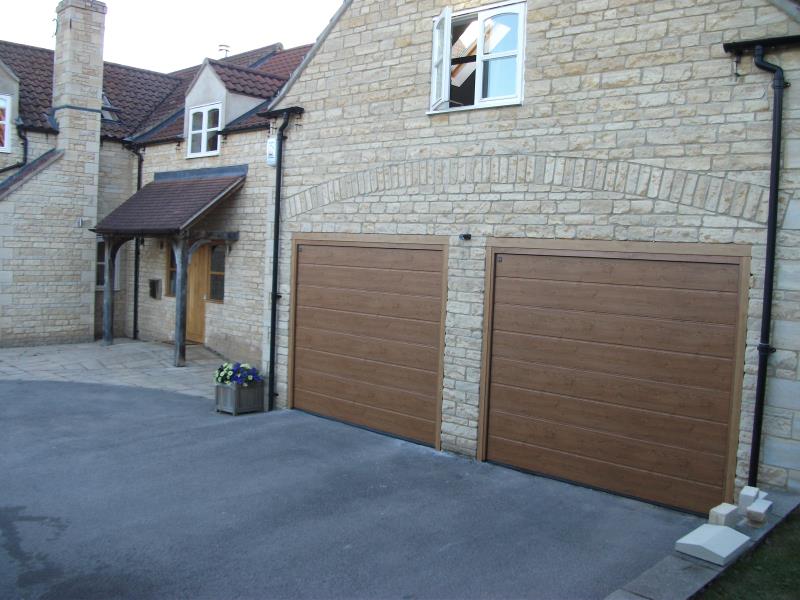 Built to last
Wood is naturally hardwearing, making it an ideal material for a garage door. With the correct finish and a little care, wooden doors can last for many years. Plus the natural grain of wood hides minor scuffs and scratches well. If re-sanded and refinished every three to five years, your wooden garage door will look as good as new.
Customisable
Our wooden garage doors can be finished in any colour. Match your garage to your front door and window frames, or make it stand out with a contrasting shade. The choice is yours. And because a wooden garage door can be repainted, you can easily update its colour as and when you like.
Suitable for automation
An automated garage door can make a big difference to your home. They are particularly useful if you find yourself struggling to safely lift a heavy garage door. Or if you park your vehicle inside your garage.
We can adapt our wooden garage doors for motorised operation, making access safer and more convenient. So even the heaviest timber door can be opened with ease.
Security & insulation
The strength of wood gives you added peace of mind that your garage and its contents are secure. Wooden garage doors also benefit from better insulation thanks to the thickness of the timber. This will protect the contents of your garage from the elements. And your garage will be warmer too – perfect if it has been converted into a home office, gym or play room.
Get in touch to find out more about the wooden garage doors we can install, or to arrange your free, no obligation survey.
A Guide to Wooden Garage Doors
How do you know when it's a good time to purchase a new garage door? Not only are garage doors meant to protect your vehicle and other valuables from the elements, but they represent a very real asset in terms of security. While most doors are built to last, the fact of the matter is that garage door servicing will be required from time to time. So, how can you tell if a garage door repair will be sufficient as opposed to when an entirely new unit is the most logical option. Let us take a quick look at a handful of variables to address so that you can make the right decision.
When Garage Door Repairs are Sufficient

Minor issues can normally be addressed through a targeted DIY garage door repair. Some of these include:
Issues with caulking
Chipping or peeling paint
Small patches of rotting wood
Machinery that needs to be oiled
All of these situations can be tackled within a relatively short period of time and little to no prior experience is required. However, there are other times when a simple face-lift is hardly sufficient.
Signs that a Garage Door Needs to be Replaced

What might signal that you require a professional garage door repair? One of the most common issues involves wood that has rotted through all of the panels. As this cannot normally be treated with superficial techniques, a garage door replacement may be the best option.

Another situation to keep an eye out for involves profound mechanical problems. For example, the motors designed to lift and close the door can burn out or otherwise become too weak to supply the appropriate level of power. It is often much more economical to purchase a new garage door as opposed to replacing the entire motor as well as the armature.

You might also be looking to increase the levels of security associated with your existing garage door. In this case, it is often wise to upgrade to a sturdier model. The same holds true if you garage becomes extremely cold during the winter months. Insulated variants will provide you with a host of thermal benefits and as a result, you are likely to save a significant amount of money in terms of heating costs.
To Repair or Replace…That is the Question

We should finally note that obtaining a garage door repair from a professional represents an excellent return on investment. Not only will this newer model last for years at a time, but it can also increase the value of your property. Let's also not fail to mention that you may also be able to upcycle garage doors; ideal when re-purposing their materials to create objects such as tables and outdoor chairs.

It can still be rather tricky to know whether or not a replacement is warranted. This is why customers choose to speak with an expert at Eastern Garage Doors. We will be pleased to give you an honest evaluation and to point you in the right direction.
Replace or Repair?
Thanks to more than 30 years of experience within door installations, it is a natural progression to move into residential and commercial security solutions. Eastern Garage Doors is therefore pleased to introduce our customers to the range of products offered by our sister company, Eastern Security Doors.
Residential and Commercial Security Doors
No one can ever put a price on peace of mind. Unfortunately, many burglaries will occur as a result of substandard security solutions. This is why a growing number of property owners are choosing to have a combination of more secure alternatives put in place. We offer a wide range of configurations based around your requirements. These include:
Roller shutters
Retractable grilles
Steel security doors
Retractable bollards
These are especially relevant for commercial locations, as such models are built to the highest of standards and designed to withstand forced entry. The mere presence will often act as an effective deterrent.
Bespoke Security Solutions
The term "one size fits all" should never apply to modern security doors. After all, the needs of two properties are never alike. Unlike some other firms, the team at Eastern Security Doors will configure designs around the bespoke requirements of each customer. It is possible to work-in additional elements such as windows, a built-in access panel and even colour customisation across products. All doors are fully compliant with all insurance and fire standards.
Protect Against the Elements
Intruders aren't your only concern when protecting a property, mother nature can threaten the contents of a building. Unfortunately, traditional doors and windows can easily become damaged. This can lead to grave consequences in terms of repairs and replacing expensive contents. The good news is that our line of security doors will offer a weatherproof barrier against all of the elements.
Reliable and Transparent Guarantees
We are so confident in our line of security products that all doors are backed up by rock-solid warranties in terms of maintenance and repairs. These doors will not rust and in the rare event that an issue occurs, our on-site services will be provided in a timely fashion so that the safety of your property is never called into question.

Have you been looking for a bespoke line of security doors and grilles for your domestic or commercial property? If so, please do not hesitate to contact us so that we can schedule an initial consultation to find you the perfect solution.
Advanced Security Products Now Available
What elements serve to define the exterior "personality" of your home? While window dressings and wall colours will often come to mind, we need to remember that a bespoke front door will leave a lasting impression. This is why many property owners are straying away from generic designs in favour of the bespoke options offered through Eastern Garage Doors.
While there is no doubt that we have become famous over the past 30 years for our line of garage entrances, it is just as important to mention that we are also front door specialists. What are some of the services which we can provide?
Uniquely Designed Front Doors
Whether you wish to embrace a contemporary appeal or you are more interested in matching the traditional decor of your home, look no further than Easter Garage Doors. One of the reasons why we are capable of offering such a kaleidoscope of options involves the fact that we work with numerous well-respected manufacturers including:
Famous for their numerous security features Hormann front doors are excellent options if you have been looking for a superior means to protect the contents of your home. Options include nine-point locking systems and highly resistant materials that adhere to RC4 security standards. However, we should also mention that Hormann has devoted just as much attention to the styles of the doors themselves. You can choose from a wide array of colours, sizes and designs.

Silvelox has likewise earned a second-to-none reputation for their numerous high-quality front door designs. If you have been less than satisfied with "cookie-cutter" options, the chances are high that you will love what is in store when examining our Slivelox line. Much like Hormann models, these units can also be employed to match any front garage doors that may already be present.

Composite front doors have also become extremely popular options due to their durability as well as their cost-effective designs. Eastern Garage Doors is therefore pleased to supply a selection of Apeer Doors alongside numerous styles, hardware and design options will help to satisfy even the most demanding of requirements.
Five Year Warranty on Front Doors
Whether referring to our line of garage doors or front doors, we are fully confident in our selection of products. This is why Eastern Garage Doors offers a full five-year warranty on all products as well as a ten-year guarantee on door surfaces. It is therefore clear to see why we are your go-to source when nothing but the best for your home will suffice.

If you'd like to schedule a no-obligation on-site consultation in order to better understand your options, please take a few moments to contact us when the time is right.
How to Choose the Perfect Front Door for Your Home
Garage doors have become an integral part of the modern home. While at one time considered to represent somewhat of a luxury, these fascinating devices are now seen within millions of properties throughout the United Kingdom. Not only can these doors address some of the most important classic car maintenance requirements, but they are also capable of adding a stylish touch to any home.
How have garage doors and their associated mechanisms changed over time? Let us take a quick look at why technology and innovation have both played important roles in order to appreciate the big picture.
Traditional Car Enthusiast Tips from the Very Beginning
The earliest garage doors were actually attached to separate structures known as "carriage houses". Similar to barns and storage facilities, most carriage houses were equipped with doors that swung outwards. This was inconvenient due to the fact that they would require a great deal of space. Also, there were always chances that the vehicle could accidentally come in contact with the doors themselves.
Simple and Yet Powerful Solutions
It was not until 1921 that an upward-swinging mechanism was introduced to the general public. It did not take long before this model was often included within many car enthusiast tips, and for good reason. The most obvious advantage of this design was that it saved a great deal of space when compared to previous versions.

However, another issue presented itself. Some garage doors were extremely ornate and therefore, rather heavy. This made them very difficult to raise and lower. One solution which is still seen on occasion involved the introduction of sliding doors. It was much easier to open and close these models. The only issue was that the dimensions of the garage itself needed to be wider in order to accommodate the sliding mechanism. This would obviously be challenging for those who wished to undertake classic car maintenance within a limited amount of space.
The Introduction of the Electric Overhead Door
Garage doors equipped with electrical motors were first introduced in the first half of the 1970s. The main advantage here was that the doors no longer required manual labour to be opened and closed. Initially a luxury, the 1980s witnessed the mainstream introduction of remotely operated units, so the doors could be activated with the click of a button. These also reflected the fact that the cars themselves were changing over time. Just as vehicles began to use modern solutions, it only stood to reason that car enthusiast tips involved mechanised doors.

We now live in an era associated with composite doors, superior levels of insulation and even affordable, smart systems that are able to detect the presence of a vehicle as it enters the driveway. So, it is clear to see that we have come a long way in less than a century. This is why professional car enthusiast tips should always address the presence of a reliable garage door. If you would like to learn more about the services offered at Eastern Garage Doors, please contact us directly.
Garage Door Trends Over Time: A Brief History
To some, a car is one of the most valuable and important assets that you will ever own. Thanks to modern technology, we can expect the average vehicle to last a decade or longer if it is cared for properly. While car maintenance tips, such as being sure to change the oil on a regular basis and replacing spark plugs are known by the majority of drivers, not all pay attention to the threats posed by rust.
In order to better appreciate the options at your disposal, it is first a good idea to look at some serious issues related to this type of oxidation. We will then examine some valuable car enthusiast tips that will help to keep your vehicle in top working order.
What are the Dangers of Rust?
One of the main issues with rust involves its rather insidious nature. In other words, its presence is normally only discovered once the damage has already been done. Rust is commonly seen around wheel rims, door handles and where two side panels meet. However, it is also found on the undercarriage of a vehicle. If not addressed, rust can cause certain parts (such as the exhaust) to become detached and in severe cases, it may even eat directly through the floor itself. This is why an ounce of prevention will go a long way. What are a handful of classic car maintenance methods that can help to stop rust in its tracks?
Car Enthusiast Tips to Properly Deal with Rust
Proactive maintenance is arguably one of the most important points. It is much easier to deal with small areas of rust before they evolve into more profound and costly issues, this is why it is best to keep your vehicle inside of a secure garage to avoid the outdoor elements. Still, be sure to check the undercarriage on a monthly basis; even more frequently during the winter, as road salt can increase the rate of corrosion.

Frequent cleaning – Another professional suggestion involves how frequently the car should be washed. Most experts agree that it should be fully scrubbed down every few weeks with soap and water in order to remove any chemicals that might lead to corrosion over time. You can even choose to mix a bit of baking soda into the detergent, as this can help to neutralise any acids that may be present.
An insulated garage door – One measure that doesn't always get adequate recognition is ensuring your garage door is insulated and draught sealed. Taking this extra step to secure your garage will make all the difference to the preservation of your prized-possession.

Engine care – Car enthusiast tips will likewise involve steps to take in regards to the engine. Let's never forget that rust around belts and hoses can easily cause a mechanical failure and subsequent repairs. Check to ensure that no oxidation is present. Should some be found, use the appropriate cleaning solution or employ a wire brush to remove it from the surface. Be sure to check in and around the engine on a regular basis.

While there is no doubt that keeping your car within a secure garage will help to prevent rust, we need to recognise the one of the most powerful car enthusiast tips involves adopting a proactive approach.