Ideas For Converting Your Garage Into an Office or Gym
It is common for many places to have a garage that houses cars, tools or otherwise acts as a storage area. But your garage can be used for much more than just storing away unused items. You could convert your garage into an office space for working from home. Or use the space to create a garage gym for working out at home. There are many different options for garage space utilisation to consider if you want to make the most of your space. Therefore, here are some lockdown garage conversion ideas to turn your garage into an office, gym, garden room or anything you like.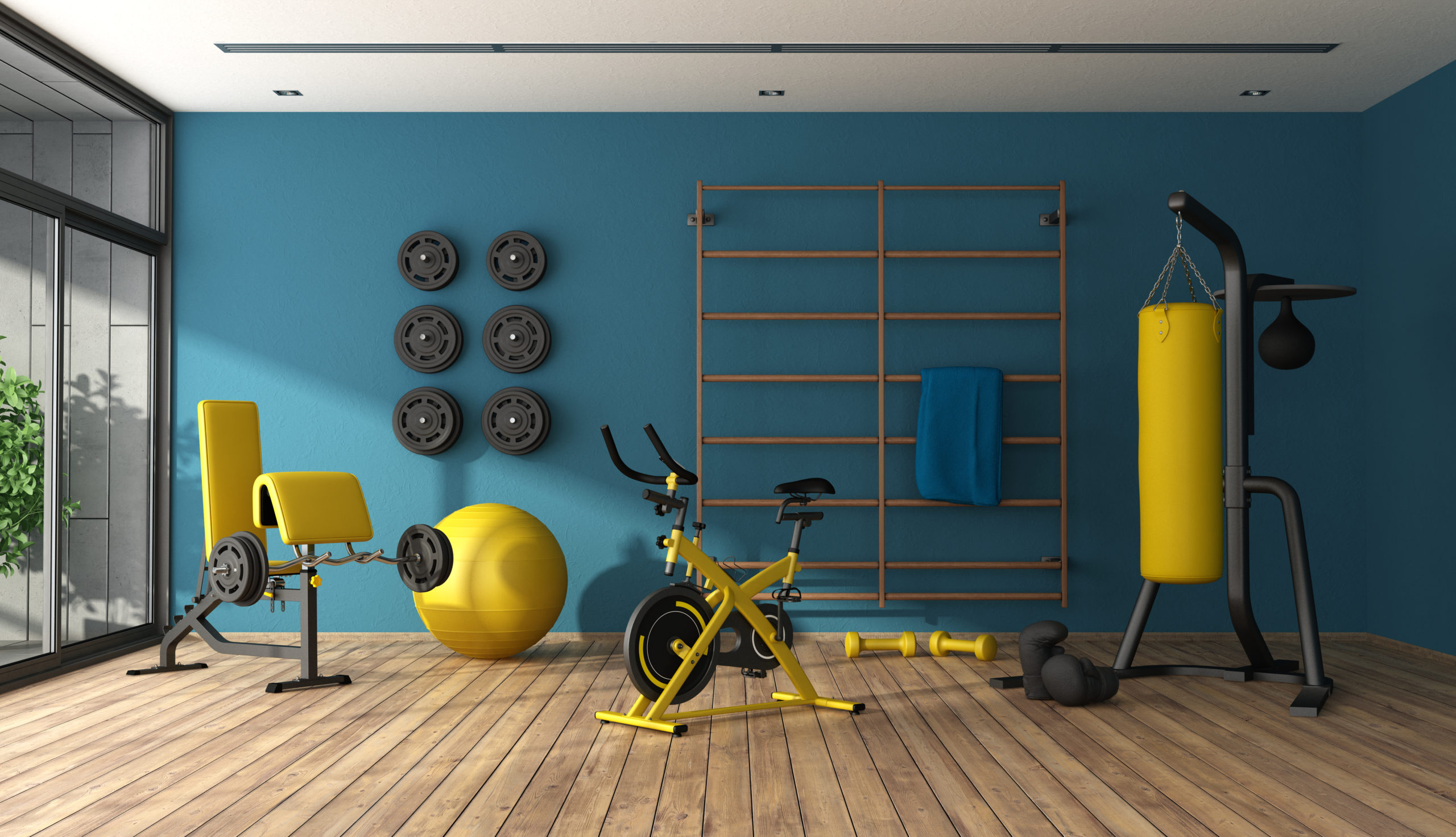 Turning Your Garage Into An Office
The first thing to consider when turning your garage into an office is how suitable it is as a living space. If your garage is bare concrete then the right flooring, walls and insulation should be checked out as well as windows for ventilation. Consider the style and aesthetics you want for your office and furnish it accordingly with suitable furniture and décor. Remember to supplement natural light from the windows with adequate artificial light. Consider investing in an insulated garage door to make sure you save on heating costs, protect the content and also have the opportunity to convert back into a garage if and when the time is right.
Making A Garage Gym At Home
Having a garage gym will allow you to work out at home at any time without costly gym memberships. Once you have cleaned out your garage space you can start the process by putting in flooring such as gym cushions. Next, bring in the workout equipment you need: dumbbells, benches, rowing machines and so on. Make sure the gym and entrance provide both good ventilation, privacy and security access. Side hinged or sectional garage doors are some recommended varieties. Finally, bring in any entertainment equipment such as TV or music players to complete your home gym experience.
Other Garage Space Utilisation Ideas
Here are some other lockdown garage conversion ideas for your home:
Turn it into a well-lit and spacious study area.
Create a calm and well-stocked working studio for creative projects.
Make a playroom for children with plenty of space for toys.
Turn it into an entertainment and media room with TV and sofa setup.
Convert it into an annex for any visitors or guests.
Create an extra living room for other members of your family.
Transform it into a spacious modern kitchen area.
Create a utility room or laundry area.
Create a garden room for your plants, or perhaps combine it into a garden bar area.
Using Eastern Garage Doors For Lockdown Garage Conversions
At Eastern Garage Doors we provide top quality service on alterations and conversions of garages and doors so you can make the most use of your space. We also provide insulation, flooring and furniture supplies to create the space you need. To find out more visit our garage conversion page. At Eastern Garage Doors we provide a wide range of services for garages, carports, front doors and more. To speak with our friendly and professional team contact us online for a free online survey and no obligation quote today.