A Guide to Wooden Garage Doors
When you arrive at home or look out into your garden, your garage is probably one of the first things you see. So it's important that it looks smart and catches the eye for the right reasons. Perfect for period or traditional homes, wooden garage doors can also bring classic style to a modern property.
At Eastern Garage Doors, we supply and install a wide range of wooden garage doors, but what are the benefits of choosing a timber design?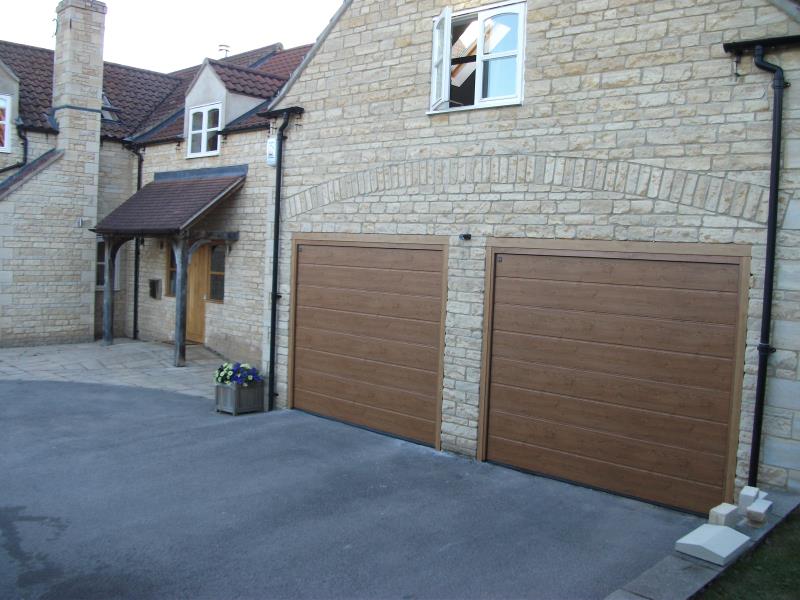 Built to last
Wood is naturally hardwearing, making it an ideal material for a garage door. With the correct finish and a little care, wooden doors can last for many years. Plus the natural grain of wood hides minor scuffs and scratches well. If re-sanded and refinished every three to five years, your wooden garage door will look as good as new.
Customisable
Our wooden garage doors can be finished in any colour. Match your garage to your front door and window frames, or make it stand out with a contrasting shade. The choice is yours. And because a wooden garage door can be repainted, you can easily update its colour as and when you like.
Suitable for automation
An automated garage door can make a big difference to your home. They are particularly useful if you find yourself struggling to safely lift a heavy garage door. Or if you park your vehicle inside your garage.
We can adapt our wooden garage doors for motorised operation, making access safer and more convenient. So even the heaviest timber door can be opened with ease.
Security & insulation
The strength of wood gives you added peace of mind that your garage and its contents are secure. Wooden garage doors also benefit from better insulation thanks to the thickness of the timber. This will protect the contents of your garage from the elements. And your garage will be warmer too – perfect if it has been converted into a home office, gym or play room.
Get in touch to find out more about the wooden garage doors we can install, or to arrange your free, no obligation survey.