Best Garage Door Manufacturers in the World
The team at Eastern Garage Doors have put together a guide to help you choose between the best manufacturer brands in the world to best suit your needs.
Cardale

Providing innovative designs for the British market for over five decades, Cardale were the first company to introduce the 'panel door', which can be found in the majority of homes today. They also pioneered impact and indent resistant doors (ABS) made to match the rest of the home, complementing homes for a flawless finish. The company was inspired by the conventional side hinged door too, which is where the Bedford up-and-over door came from. With so many reasons as to why you should invest in a high quality garage door manufactured by Cardale, you may also like to know that their timber doors are second-to-none.
Garador

This company builds each and every one of their doors with safety and durability in mind. They were initially part of Westland's Engineers in 1948 and later became the only suppliers of up-and-over doors during the 1950's. Garador focused their attention towards production and development, investing £14 million within the past decade to enhance their technology. Their persistence in reaching perfection has led them to receive the 'Secured by Design' approval for their innovation and sheer reliability of design.
Hormann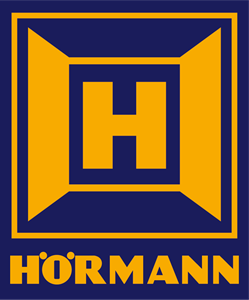 Hormann are a family run company from Germany with a large manufacturing plant in Leicestershire. They are known for their sectional garage doors which help homeowners to maximise the space in their garages and free up space on either side of the door. Their doors are ideal for both single and double garages and they offer both manual and electric variants to suit their customer's needs. Their garage doors offer high quality security measures including anti-lift mechanisms that lock as soon as any pressure is applied to ensure security against forced entry. If the power were to fail, there is a manual backup that provides an equal amount of security and further peace of mind.
Novoferm

Established in 1955, Novoferm is now a well-known competitor within the European door industry. The company produces high-quality doors throughout Western Europe and Asia, providing products to various countries the world over. Their doors meet all required regulations and undergo rigorous testing to ensure quality, not quantity, and at affordable prices. Their doors cater to all customers from domestic to commercial, supplying stock to big brands such as Ikea and Lidl.
Woodrite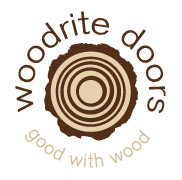 Established in early 2010, this company is lead by an experienced door expert with over three decades of experience, leading a team that settles for nothing less than impeccable products. Woodrite has become a company of their own with impressive state of the art technology including dipping tanks, tenoning machines, staining and finishing booths, amongst other products. Combined with their expert knowledge and incredible craftsmanship, you can guarantee that when you order a Woodrite door you've invested in a door made with the utmost care.
AlluGuard

AlluGuard have a huge wealth of experience and a first-rate reputation to go with it. They produce built to last products that are constructed from high quality materials. They also hold a Secured By Design (SBD) award which means that their doors cater to a police preferred specification. AlluGuard's roller door is designed to prevent crime thanks to their seamless properties used to make homes safe and secure, helping lower crime rate in areas across
the country.
SWS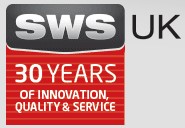 SWS is a British manufacturer takes pride in their ability to give personal attention to each and every order. They have been established since 1985 and since then have formed their very own in house research and development team, ensuring their products are tailored to perfection. SWS's products are recognised by the Loss Prevention Certification Board and approved by Secured By Design which means that you're guaranteed the utmost security and design.
SOMMER


One of the leading manufacturers of garage doors and specialists in mechanical door operation, SOMMER's range includes swing, sliding and roller. Their flawless service allows them to work internationally, and the help from their very own test centre allows them to enhance their products through thorough research and development. SOMMER has been awarded the "Innovation through Research" award for their dedication to manufacturing high-quality doors with faultless operation.
Teckentrup


With over two decades of experience in the garage door industry, Teckentrup understand their customers and manufacture for both industrial to domestic customers, to ensure they meet all necessary requirements. This family run company has been passed down through  generations, with their pride, passion and experience shining through to their innovative garage door designs and features.
Ryterna


Ryterna was brought to Kaunas Lithuania in 1993 and now, with multiple branches spanning across Europe, they produce more garage doors than ever before, with a total of 80,000 a year. All Ryterna's doors are certified and follow a strict quality control system to ensure that the made-to-measure designs always reach a high level of perfection. All of their doors are made in-house along with all prototypes and components, so they can be fully tested and pre-assembled to make for a quick, pristine installation.
Cedar Door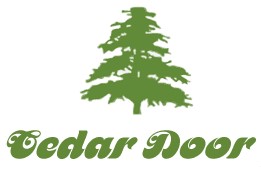 Over the last 25 years, Cedar Door have been manufacturing beautiful timber garage doors for both small and large projects. Their state-of-the-art machinery enables them to produce countless products that meet all specifications to ensure a strong, sturdy, well-fitting door. Cedar Door specialise in tongue and grooved doors to add design and personality to your garage door.
Silvelox


Over the last 5 decades Silvelox has been enhancing various types of properties with first-rate garage doors, providing nothing but high security and an impressive level of craftsmanship. Their creations are ground-breaking, combining the old with the new to enhance all elements including the wood used and the use of mechanical components for a smooth operation.
Eastern Garage Doors provide only the best manufactured products from brands that we trust. We're your professional and honest local garage door supplier working across the East of England and North London areas. We pride ourselves in our high quality products and exemplary installation services – we always ensure you reap the benefits of an attractive and secure garage door at an affordable price. Should you wish for advice or want to book and installation, please call us today – we'd love to hear from you.